Since working from home and wearing loungewear 24/7 have become normalized, we've also come to embrace the all-day comfort of slip-ons. Seriously, who wants to spend all that extra time lacing up sneakers when you can just slide on a pair of mules and head straight out the door. For clarity, mules are those closed-toe, lightweight shoes that typically have no back to wrap around the heel. The unique silhouette provides a cool sensation for your feet during the summer months. Meanwhile, mules designed for the winter deliver unparalleled levels of coziness such that wearing them feels like wearing bedroom slippers outside. 
Needless to say, they are super comfortable. However, there are certainly some things to keep in mind before you start wearing them, whether you enjoy wearing a humble pair of Crocs or something more high-end like Rick Owens Birkenstocks. From making sure you picked the right pair for the season to customizing them for a unique look, here's our guide on how to wear mules. 
Buy the Right Pair for the Season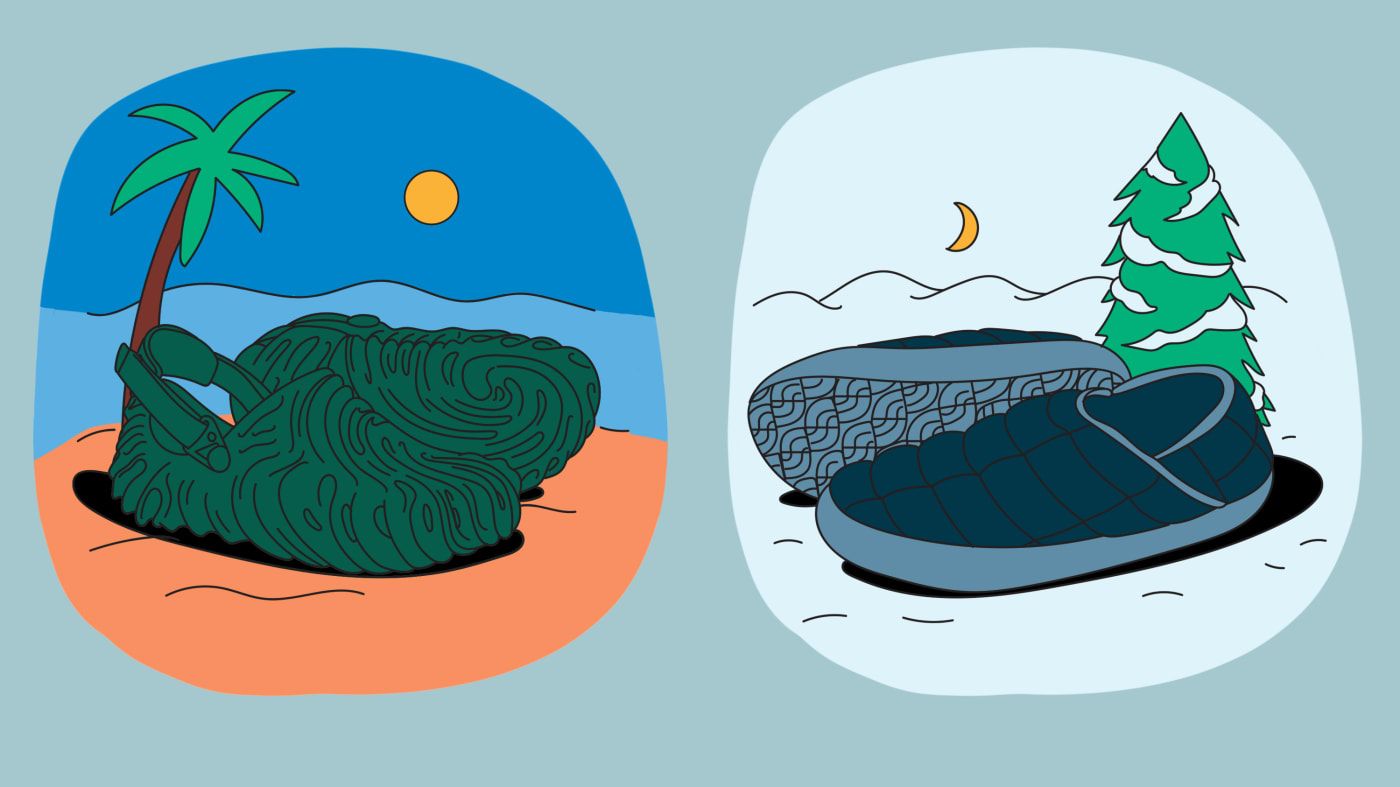 The first thing you should consider before buying a new pair of mules is the temperature outside. Although mules closely resemble summertime footwear like sandals, there are pairs clearly designed for winter. If you purchase a pair of mules that isn't appropriate for the season, you risk having some sweaty feet in summer heat or catching frostbite in the dead of winter. So it's important to research what pairs you're considering. If a mule boasts a shearling liner or is made out of insulated materials, it's likely meant to be worn during the fall and winter seasons. Whereas mules with lots of ventilation holes are more fitting for the spring and summer months. Trust that you're definitely going to notice the difference if you go from wearing Fear of God Californias to a pair of ThermoBall Traction V Mules from The North Face on a hot summer day.
Make Sure They Fit Perfectly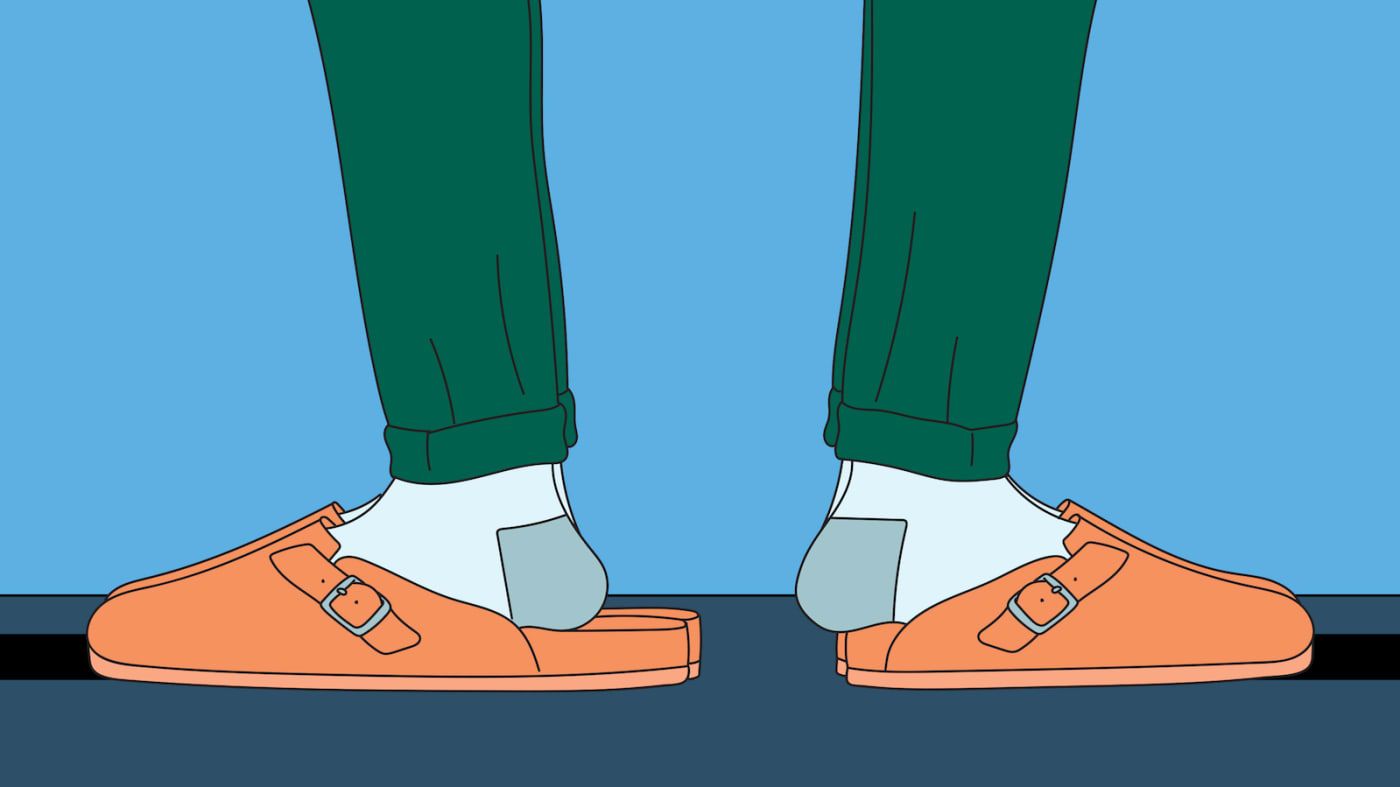 When it comes to wearing sneakers, there's some room to size up or down. But because most mules do not have laces to adjust the fit, it's important to get the perfect size. If they're too big, you'll get blisters from having them slide around your feet or get sore ankles trying to walk without them falling off. If you get a pair that's too small, the heel of your foot is going to pick up some nasty dirt and you'll become more prone to stubbing your toe. Like sneakers, no two brands offer the same exact fit when it comes to sizing. So make sure you get a chance to try a pair of mules on before you buy them so you know they fit perfectly. Popular brands that produce mules, such as Birkenstock or Crocs, offer helpful sizing guides to reference when trying to find that perfect fit. Please use them. Nothing is worse than having to return a pair of mules before beach day. 
Socks or No Socks?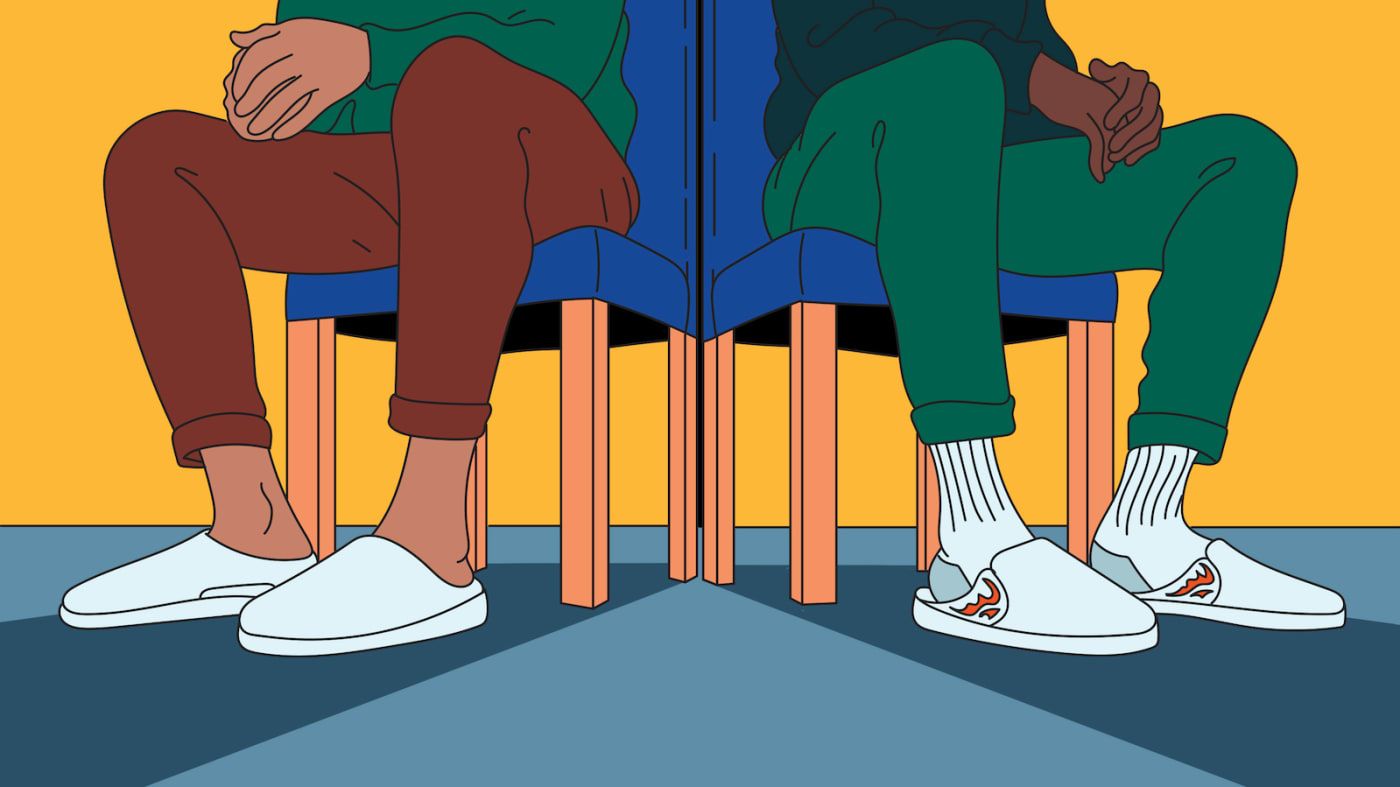 One of the greatest questions that arises when wearing any pair of mules: Socks or no socks? Well, there's definitely some things to consider. Unlike open-toed sandals, which could look odd when worn with a colorful pair of socks, the closed-toed nature of mules usually hides the socks you're wearing when paired with pants. During the winter months, a warm pair of mules and a comfy pair of socks ensure maximum coziness. But in the summer months, when you're likely wearing mules with a pair of shorts, everyone is able to clearly see you're wearing socks. So is it a go? 
According to our guide on How to Properly Style and Wear Socks, what was once a fashion taboo is no more. Today, it's common to see folks wearing socks with mules and sandals. But like our guide suggests, there's definitely some things to consider. It's important to make sure you choose the sock length that works best for you, wear socks made with materials appropriate for the season, and try your best to keep them as fresh as possible. So in short, it's fine to wear socks with mules. A good example to look to is how ASAP Rocky once wore a pair of white canvas Vans mules with a pair of white socks and jean shorts. It was a chill summer look that was still stylish. If Pretty Flacko can do it, it must be valid. 
Keep Your Mules Out of The Rain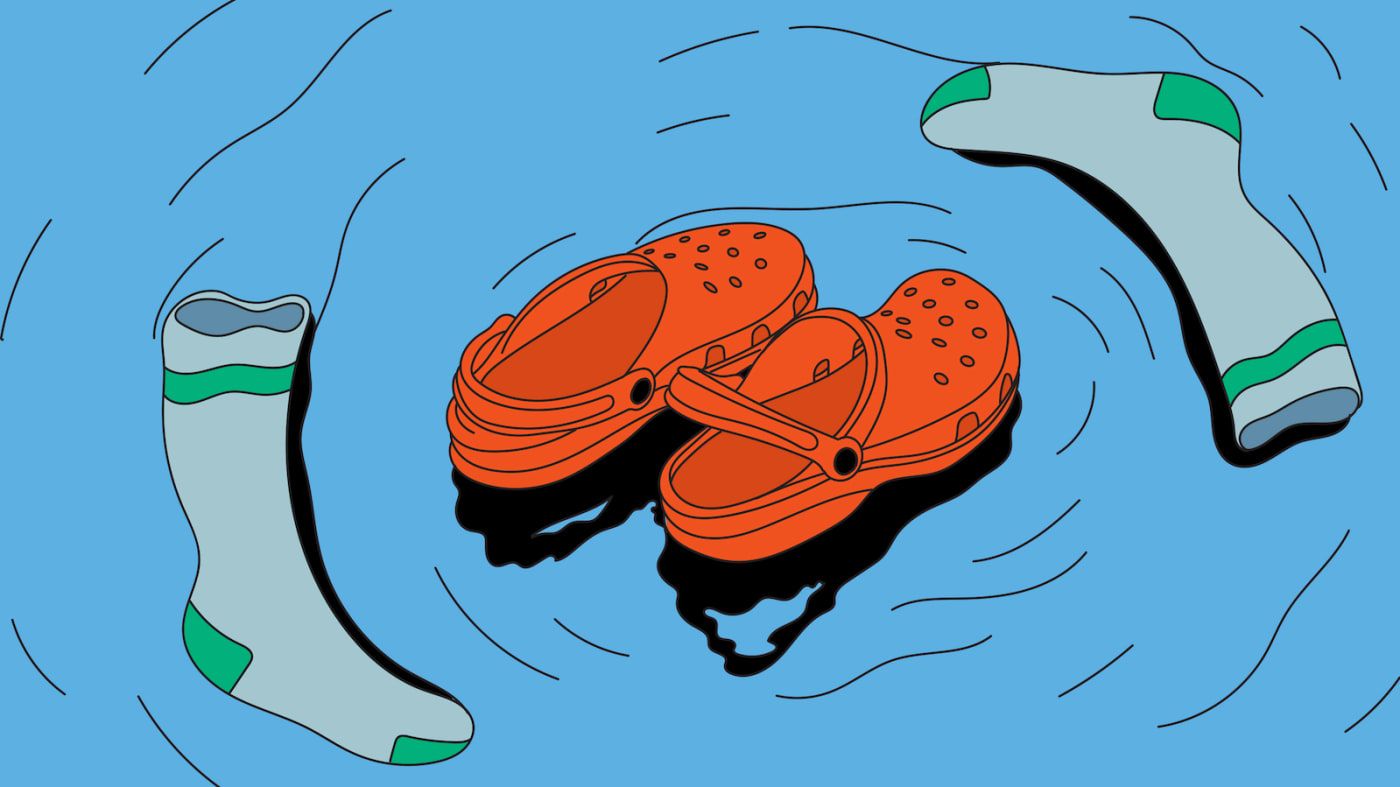 Mules are definitely within the camp of footwear that you should highly reconsider wearing in wet or rainy conditions. While mules are closed-toe shoes that will protect your feet more than a pair of sandals, there's still plenty of space for water to seep in. Even mules with ventilation holes originally designed for water sports, such as Merrell Hydro Mocs, are a definite "no" when it comes to walking around the city during a rainy day. Odds are, you'll end up with cold, wet feet and a damp pair of socks after a spring shower. And for one of the most popular pairs of mules, Birkenstock Bostons, it's instrumental to make sure you keep them out of any potential rain showers due to their suede uppers. No one's going to think that giant water stain on a new pair of Birks is fresh. And don't be fooled. Even though popular mules like the Reebok Beatnik are made with durable outdoor fabrics like Cordura nylon, it doesn't necessarily mean those mules are waterproof. So if it's pouring, leave the mules at home and opt in for a pair of Gore-Tex footwear instead. 
Carefully Consider Buying a Pair of Luxurious Mules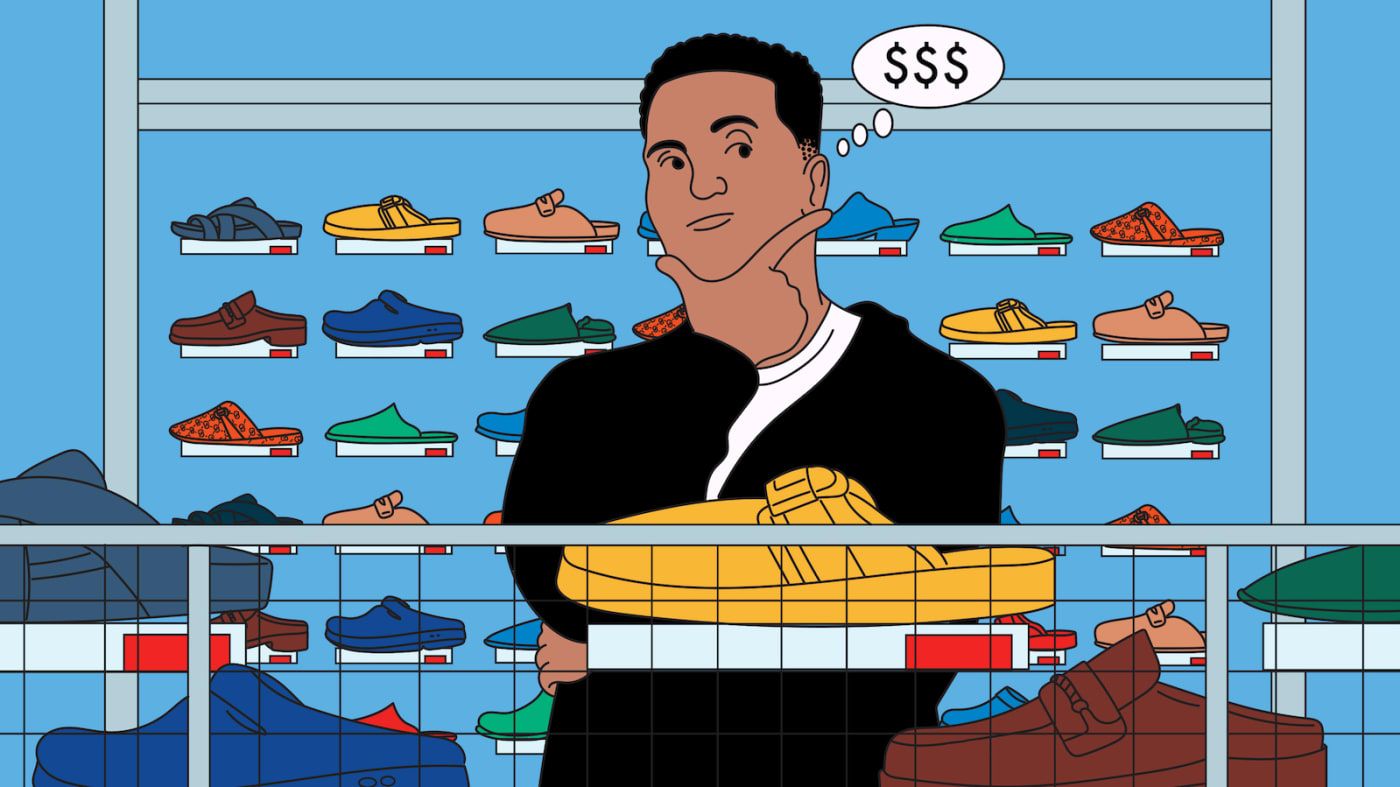 Mules are so popular these days that you'll likely end up finding some pricey pairs from luxury labels on retailers like SSENSE. Currently, you could pick up a pair of mules by Rick Owens made from black leather that boasts a transparent plexiglass heel for $1,700. Balenciaga offers a mule that's derived from its popular Track Sneakers for $925. And while Louis Vuitton Air Force 1s are set to cost $2,750 at retail, a pair of LV mules will run you a little under $1,000. Although buying a luxurious pair of mules seems like a relatively more attainable item to purchase from a high-end designer, it's important to seriously consider if it's a worthwhile investment. The most important thing to consider is when you will actually be wearing them. Would you really wear a pair of Dior mules to a formal event over some more traditional footwear options? Likely not. Is it really worth flexing a pair of Marni Calf-Hair mules to a public swimming pool where everyone is wearing Crocs? While there's certainly some high-end mules that could be worn for dressier occasions—Questlove managed to pull this off twice by wearing gold Crocs to the Oscars and Salehe Bembury wore Crocs to the Grammys—mules are inherently casual. Carefully take into consideration if buying an expensive pair to walk the dog is actually worth the flex. 
Don't Be Afraid to Customize Them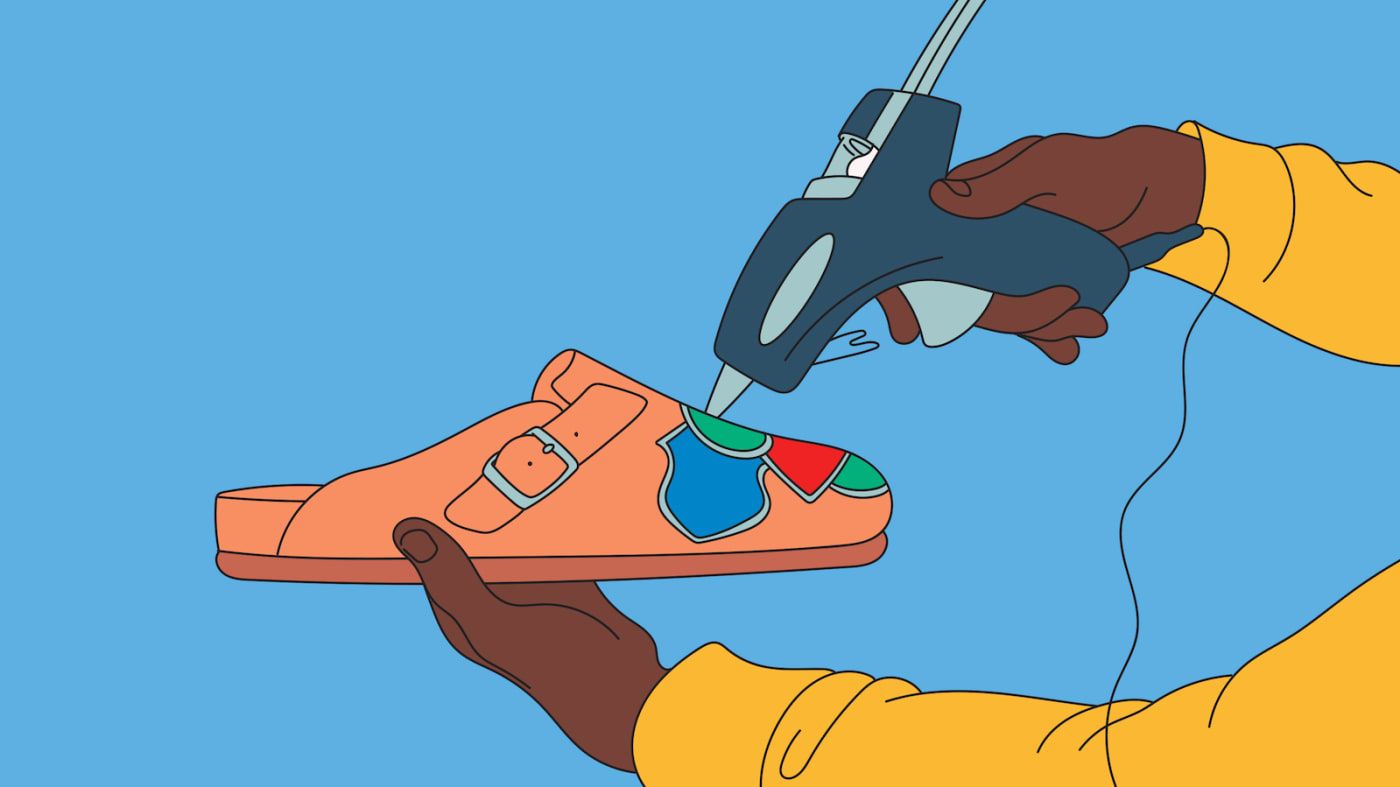 The closed-toe nature of mules makes them a canvas that's ripe for customization. One mule in particular has always been known for this: Crocs. "Jibbitz," the tiny rubber charms that are placed into the ventilation holes of Crocs, have been around since 2005 and have only grown in popularity since. A pair of Crocs Classic Clogs can hold up to 26 Jibbitz alone, which makes for endless possibilities. Crocs enthusiasts can mix and match exclusive Jibbitz that are included with many of the brand's popular collaborations. And although Crocs has an official Jibbitz store, bootleg Jibbitz that reference luxury brands or pop culture characters can usually be found on Etsy or Depop, which brings even more options to the table. Aside from Crocs, many creatives have recently found unique ways to customize the ever-popular Birkenstock Bostons. The mule's smooth suede uppers have been painted, stenciled, engraved, and even outfitted with patches to give them some more character. If you're adventurous enough to be like Nicole McLaughlin, there's also plenty of items that can be upcycled into pairs of mules. While it may take some solid cut-and-sew skills to turn an old Nike basketball or an old Patagonia fleece garment into a mule, plenty of creatives have also made them out of existing sneaker silhouettes. If you're brave enough to cut out the heels of your Bapestas or willing to dismantle some old pairs of Nikes, you can make yourself a mule no one else is likely to have. Please just be careful with that hot glue gun. 
Mules Aren't Sneakers. Tread Lightly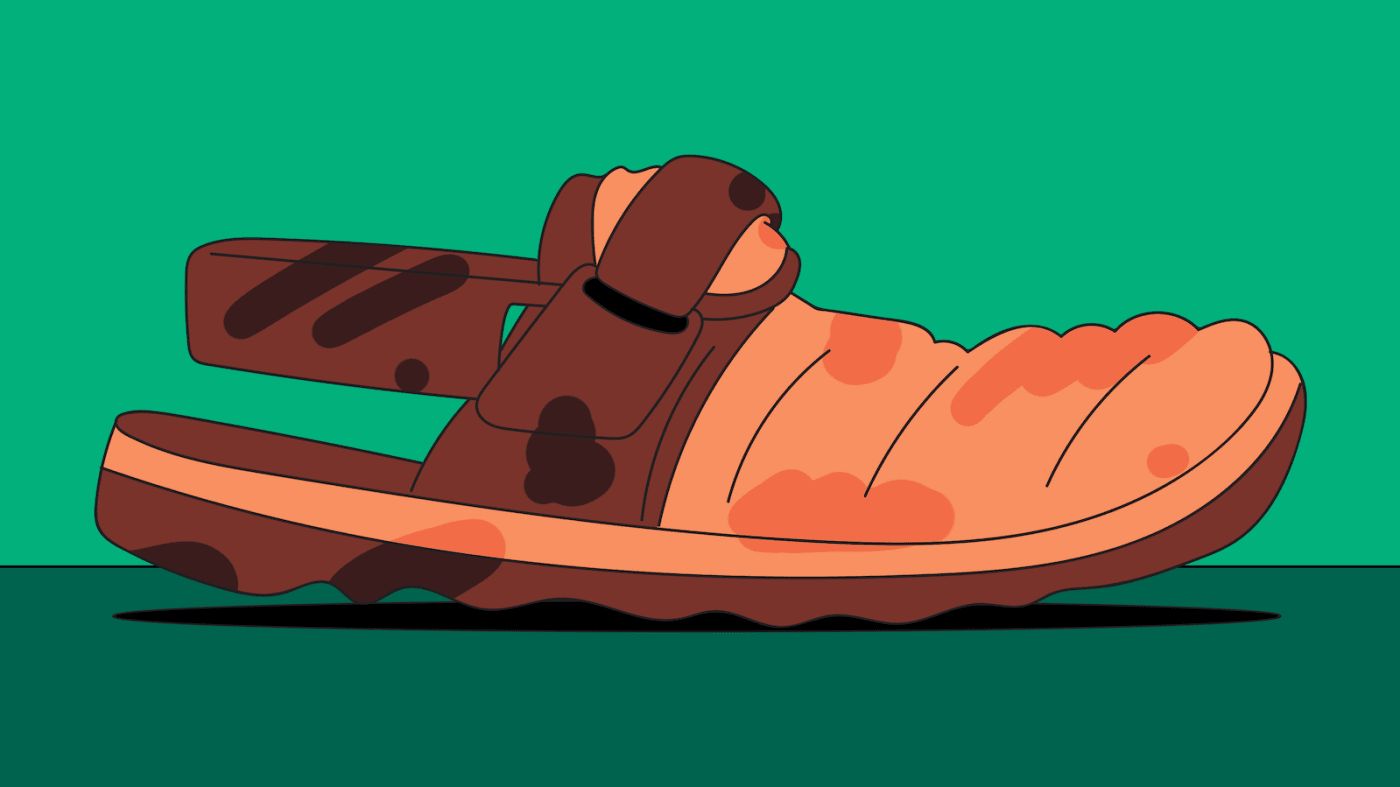 The most unfortunate part about wearing mules is that they certainly aren't built like sneakers. While mules seem like a comfy option to wear as everyday footwear, it's smarter to wear them sparingly and reserve them for occasions where walking is minimal. Yes, it's pretty common to see Crocs or Birks being worn on an everyday basis, especially in the summer. But despite both brands being praised for their comfort and style, the fact is, a mule is not a sneaker. The lack of support in the ankles can definitely be felt after walking for hours. Some podiatrists recommend that you don't wear popular mules like Crocs for long stretches of time. Plus, if you wear your mules every day, the soft footbed will definitely degrade a lot faster. Switch it up some days and don't forget about that crispy pair of all-white Air Force 1s sitting in your closet. 
Try Wearing Them in the Great Outdoors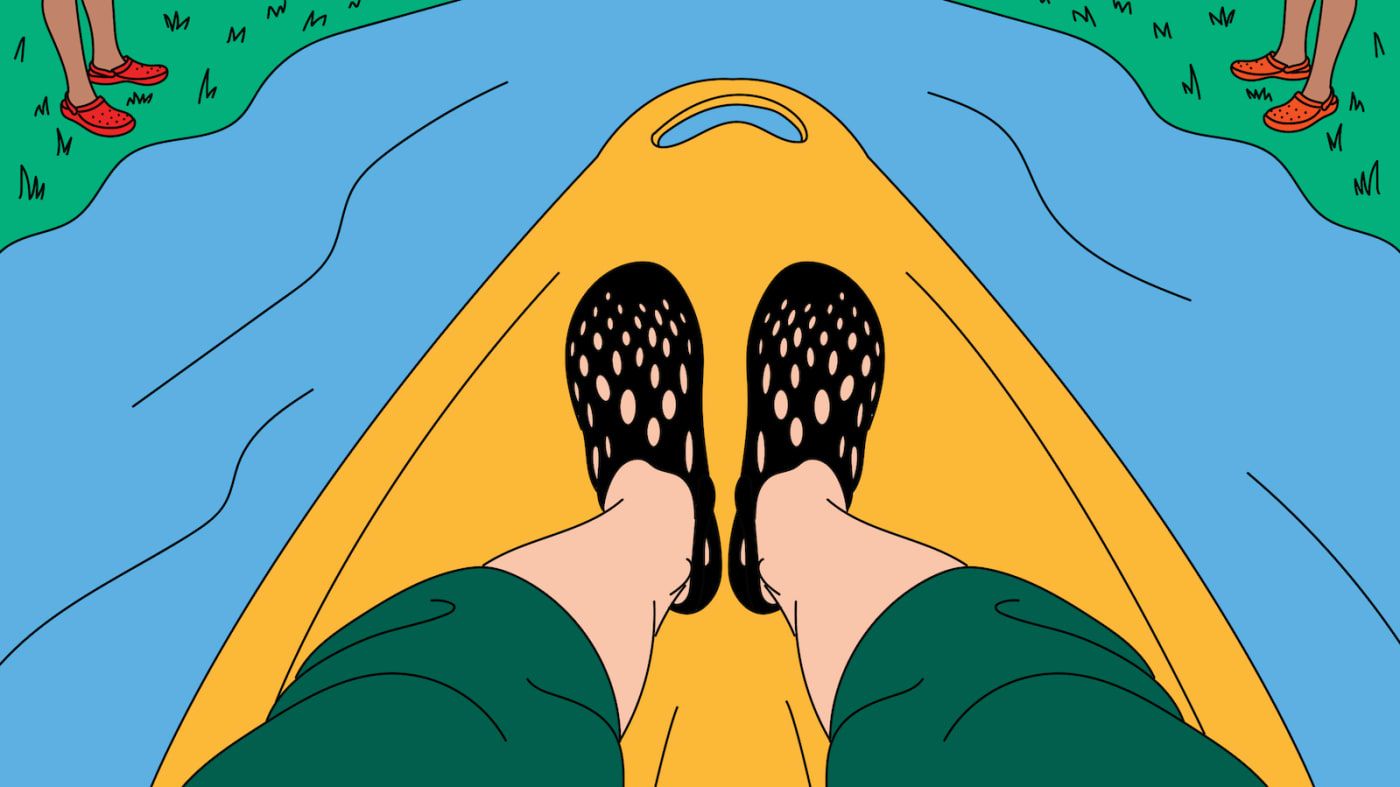 While mules have existed since the times of ancient Rome, coincidentally, many popular mules on the market today can also be tied to the Gorpcore trend that has permeated sneaker culture in recent years. One of the most popular mules on the market, Merrell Hydro Mocs, look similar to the popular Yeezy Foam Runner slip-ons by Kanye West. But Hydro Mocs were intended to be water shoes for stepping into a kayak rather than on sidewalks. The North Face's popular ThermoBall Traction Mules, frequently highlighted in collaborations with brands like Supreme, are actually popular camping slippers. This all goes to say that if you own a pair of mules that are actually designed for outdoor activities, why not get out there and use them for their intended purpose? Next time a close friend of yours invites you to a fall camping trip or a summer lake excursion, make sure you pack a pair of mules made by an outdoor brand that's appropriate for the occasion. It's going to feel a lot better walking around a campsite in a pair of these mules rather than a regular pair of sneakers.
Mules Are Versatile. Wear Them However You Want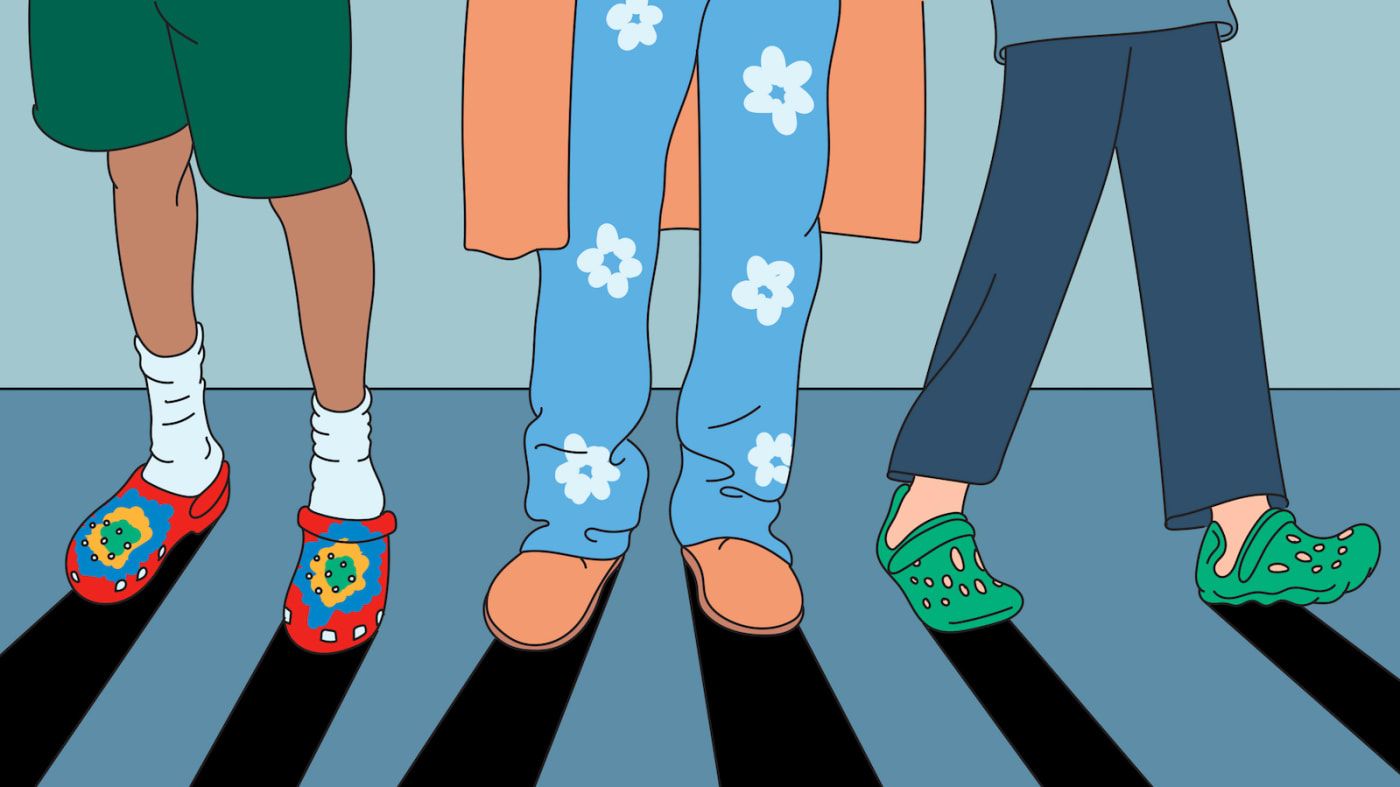 At the end of the day, mules are such a chill piece of footwear that you shouldn't take them too seriously. While it's important to make sure they fit right, feel comfortable, and are appropriate for the current weather conditions you're in, feel free to truly style and wear mules however you like. As Instagram pages like @muleboyz show, anything goes. A pair of Merrell Hydro Mocs can be paired with wide pleated trousers and a camp shirt instead of a swimsuit. And yes, while most of us can wear and afford a pair of $50 Crocs, we also know those pricey Balenciaga ones just hit differently. Whether you're a regular joe trying to flex on the beach boardwalk with a pair of Gucci mules or a high-profile celeb who just feels like wearing Crocs to the red carpet, it isn't hard to pull off any pair of mules as long as your entire fit is well put together. Grab whatever mules you have and put on whatever feels comfortable to you. That's how you're really supposed to dress in the first place.