NBA all star Lebron James has found himself in a bit of trouble after celebrating a overtime win against the Indiana Pacers where officials claim he inappropriately grabbed his private parts!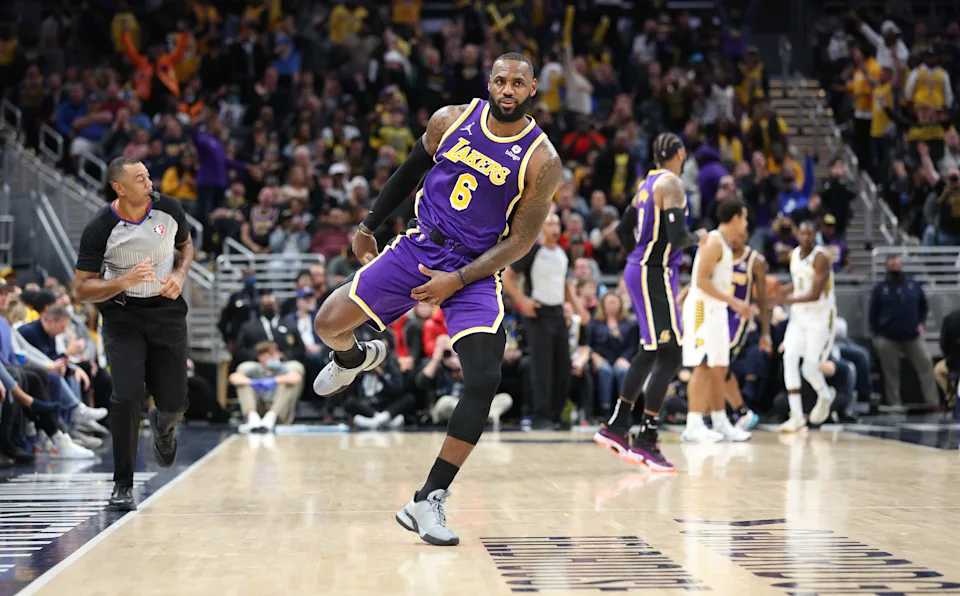 In a circulated clip, LeBron was seen running down the courts with his hands around his manhood area. The popular yet controversial gesture has been identified as a signature move originally created by Milwaukee Bucks player Sam Cassell. The action has landed multiple players fined between $15,000 and $25,000.
The NBA released an official statement in response to the forwarded fine, claiming that LeBron made ," an obscene gesture on the playing court."
'The incident occurred with 1:17 remaining in the fourth quarter of the Lakers' 124-116 overtime win against the Indiana Pacers on Wednesday at Gainbridge Fieldhouse"
The statement continues in suggesting LeBron was warned to not participate in, "profane language during media availability in response to league imposed discipline," says president of the NBA's League Operations Byron Spruell.
LeBron was recently suspended after his elbow slammed into the eye of Detroit Pistons player Isaiah Stewart. The incident further lead to a further altercation and potentially physical confrontational reaction from Stewart in response.